How to Setup Automatic Theme Updates
Do you get the following error when updating your theme?

The solution is simple: try to update the theme a few more times, as usually it works from a few attempts, or try to update the theme from the
Appearance > Themes
page: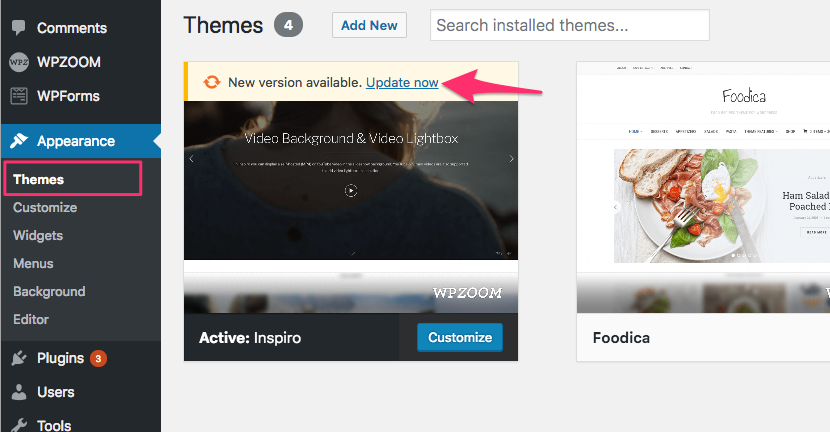 All purchases from WPZOOM offer you a license key that you can enter on your website to enable easy theme updates. This feature is available beginning with WPZOOM Framework version 1.8, so if you are currently using an older version of the framework please update it first.
If you've purchased the All Themes Package, then you will get a license for each theme individually, so make sure to use the key for a specific theme, not the general key for the package.
Activate your License Key
All you have to do is to enter your license key which you can get on the Licenses page, in the WPZOOM > Theme License page.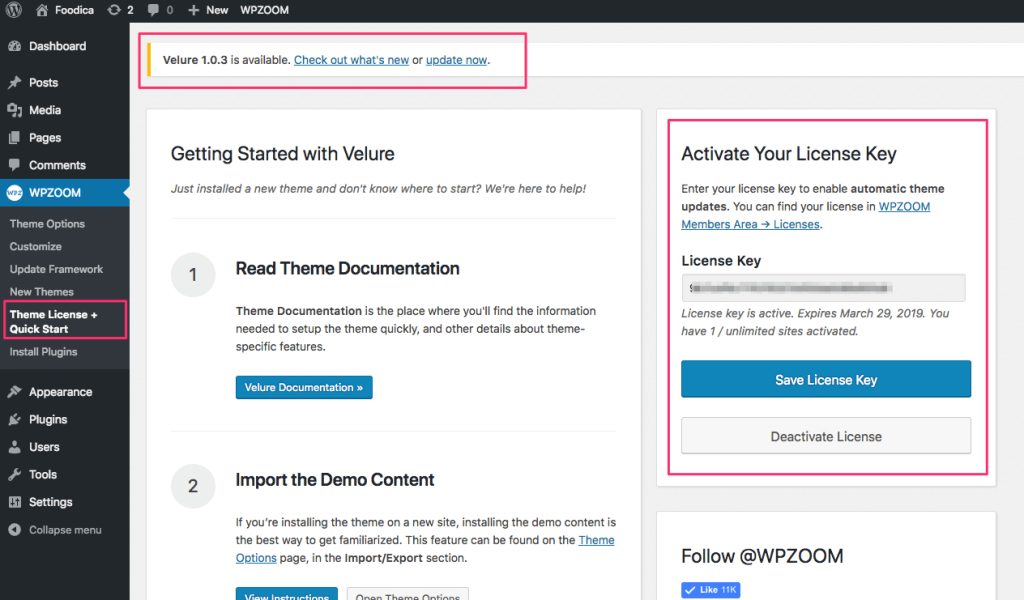 As long as you have activated your key, you will receive automatic updates.
That's it! Automatic theme updates are set! You will receive the theme update notification, once an update will be available. You will be able to update the theme with a click of a button.
If you don't have the WPZOOM > Theme License page, then you need to first update the framework of your theme to the latest version and then setup the automatic updates.
1-Click Theme Updates Troubleshooter
There are some cases when license keys can't be activated: