You Might Also Like: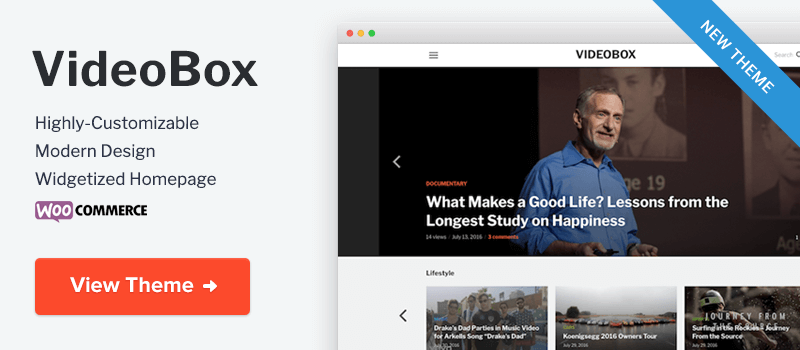 Features
---
Works great on all devices!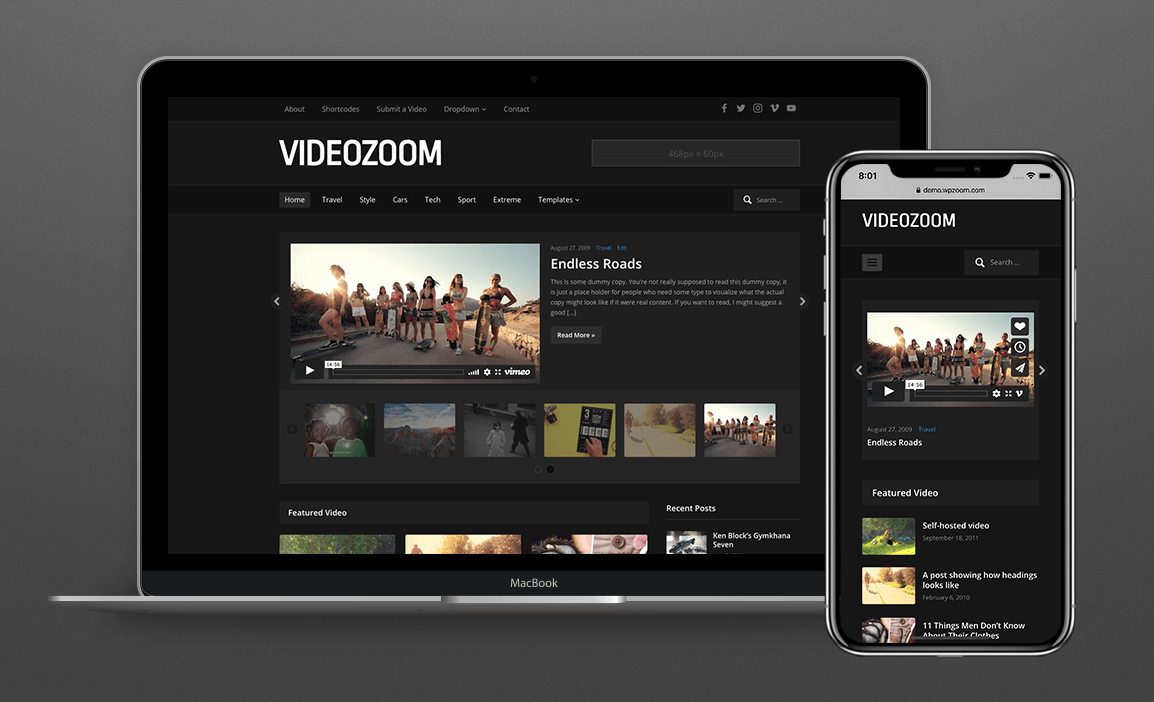 Videozoom 4.0 is a mobile-friendly theme that looks and works great on all devices, including tablets and mobiles. Video content added in the theme can be accessed without any problems from any device.
The theme design adapts automatically to every devices' screen, and the theme also includes easy-to-use navigation for tablets and mobile devices.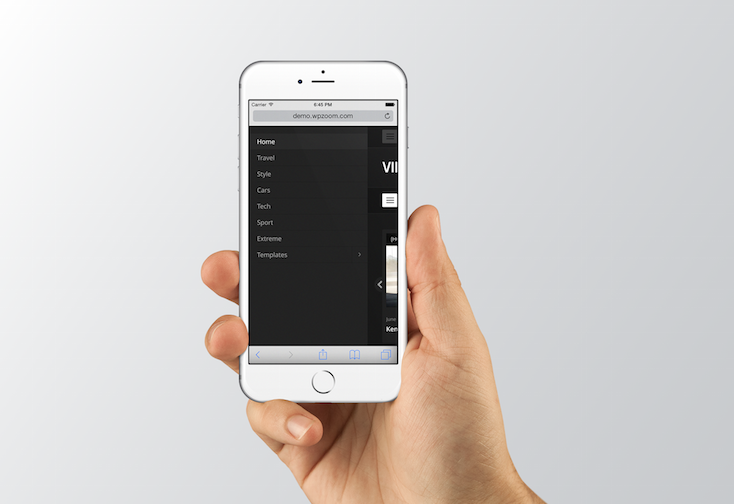 ---
Supports Video Embeds from 99% Video Sites
Videozoom was designed to support videos from almost any video site. We've tested it with videos from numerous popular video platforms, including: YouTube, Vimeo, Facebook Video, Instagram Video, DailyMotion, Brightcove, Amazon S3, and many others.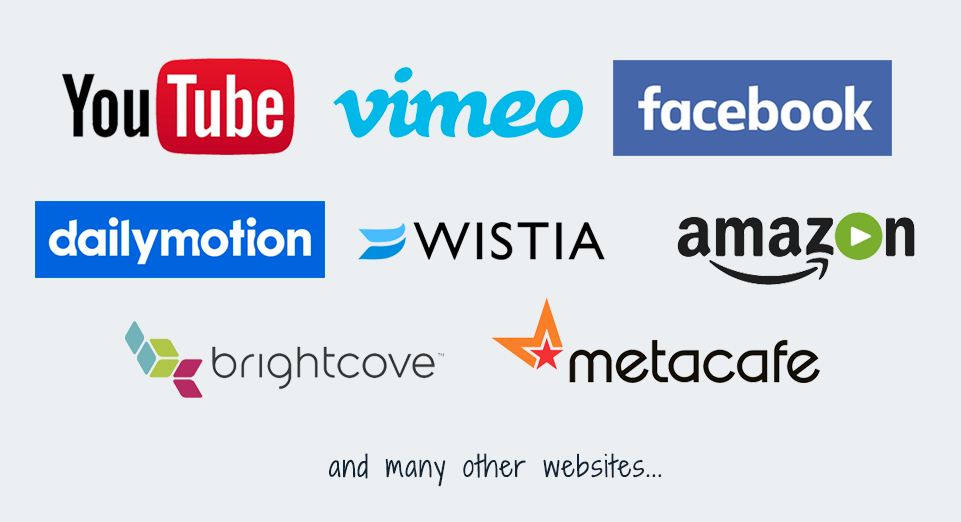 ---
Self-hosted Videos Support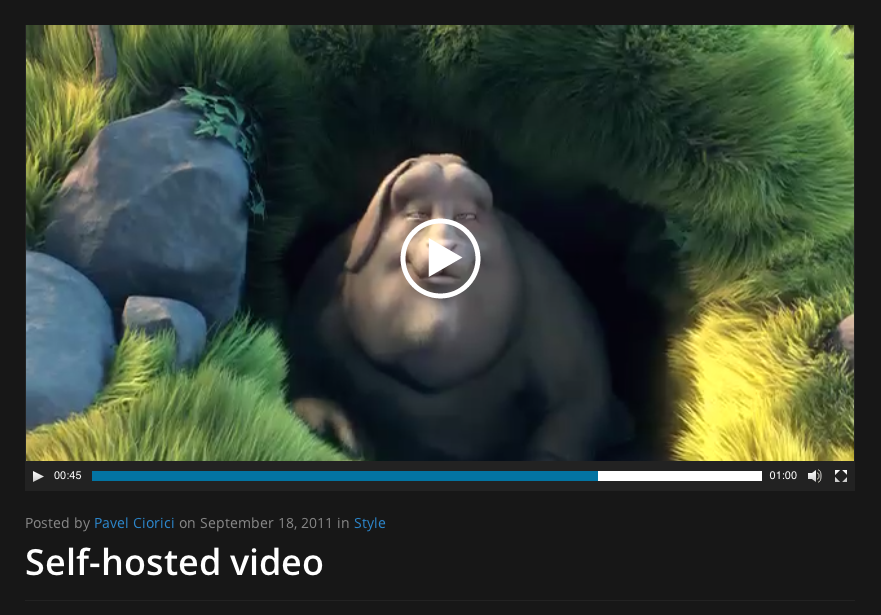 In Videozoom theme you can embed videos easily from all popular video sharing websites, like YouTube, Vimeo, Daily Motion, etc.
We've even made it possible to support self-hosted videos, which you can upload directly on your website or host on a dedicated video server. The theme includes integration with a video player, so just upload or paste the link to your MP4 videos, and the theme will do the rest.
---
Automatic Video Thumbnails
When you embed videos from YouTube, Vimeo, or DailyMotion Videozoom theme will automatically generate a thumbnail for your post, so you don't have to add manually a Featured Image.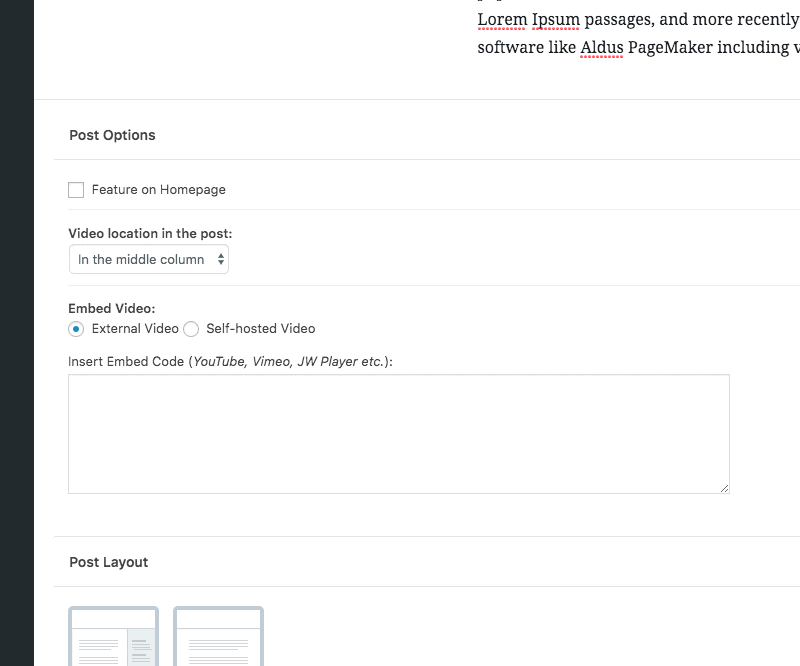 ---
Light Skin + Styling Options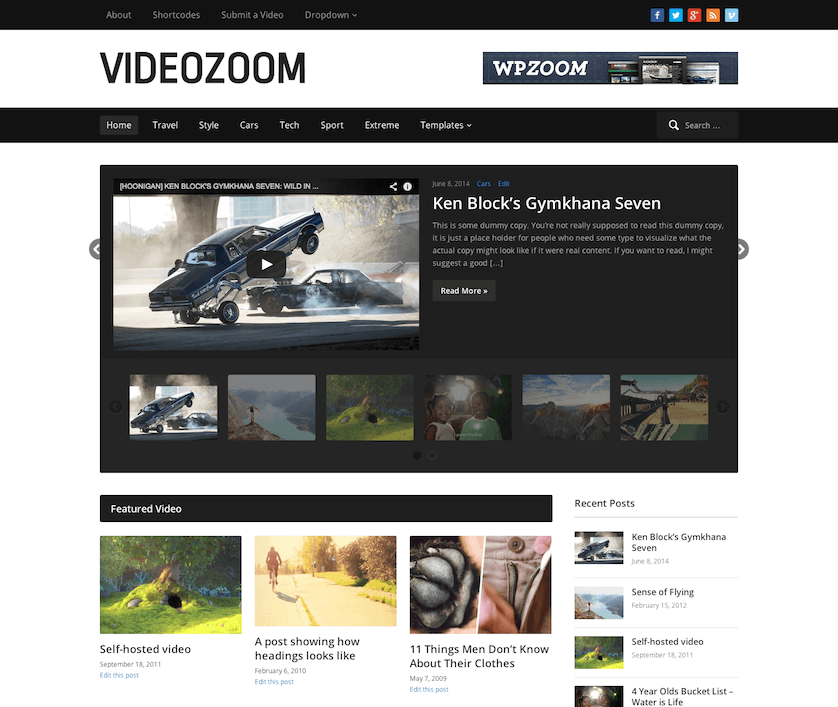 Videozoom 4.0 includes 2 skins: Dark and Light.
You can also customize easily different fonts and colors in the theme directly from the Customizer: