Features
---
Responsive Layout
Compass boasts a fluid, responsive layout, so your articles will display perfectly across mobile and tablet devices. Images and galleries scale seamlessly when resizing the browser window. No matter what the resolution or screen size, every detail of your website will look perfect and professional.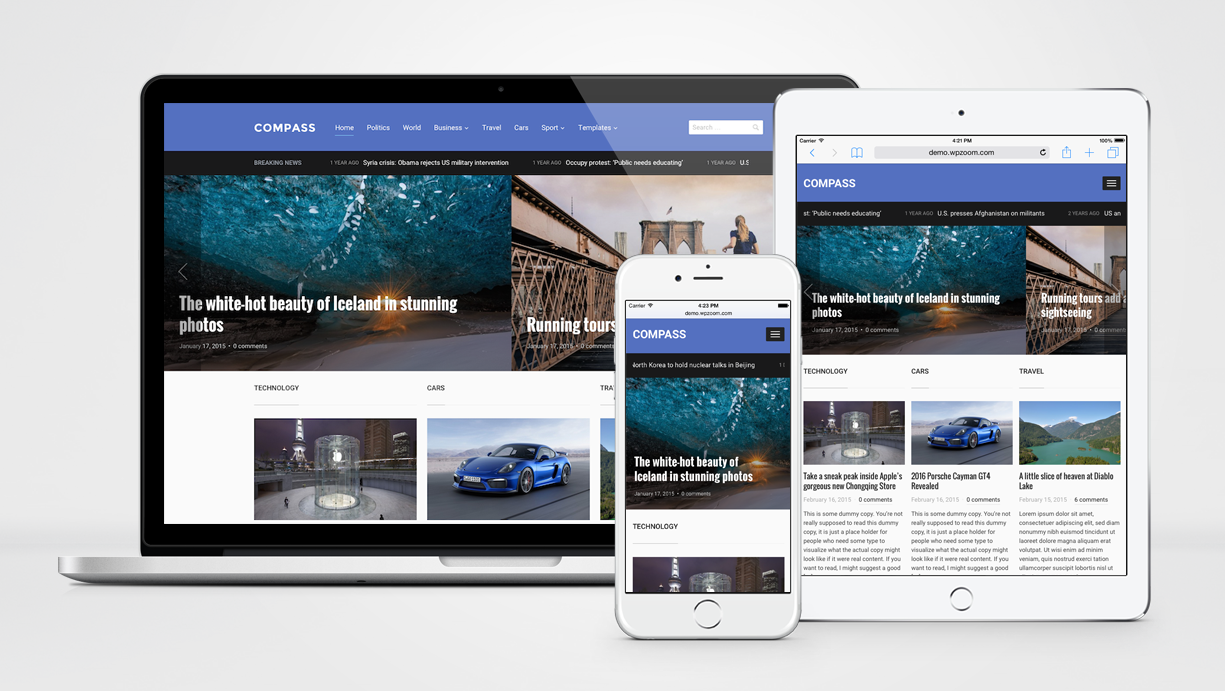 ---
Draggable Slideshow with Touch support
Drag with the mouse or slide with your finger to flick through the homepage slideshow. Intuitive and easy to use design for desktop, tablets and mobile.
---
Configure everything with the Live Customizer
The Live Customizer allows you to make changes to the theme and get an immediate preview. Customize Colors, Fonts, Background, Logo, Menu, Widgets and more, all with a live preview.
You can also configure the Featured Category widgets on the homepage directly from the Customizer and get a live preview of your site as you configure.
---
Looking for more WordPress themes? Compass is on our list of the best magazine blog WordPress themes.