Some of you may have noticed that we haven't released a new theme for some time, and that's because we've been busy improving our customer support and updating old themes, but with the today's release we're going to fix our mistake.
Capital is the name of the new Education & Organization theme that we're releasing today.
Theme Features
Full-width Slider
Events Integration with The Events Calendar plugin
Widgetized Homepage
Responsive & Retina ready
Visual Customizer
More features can be found on the theme's page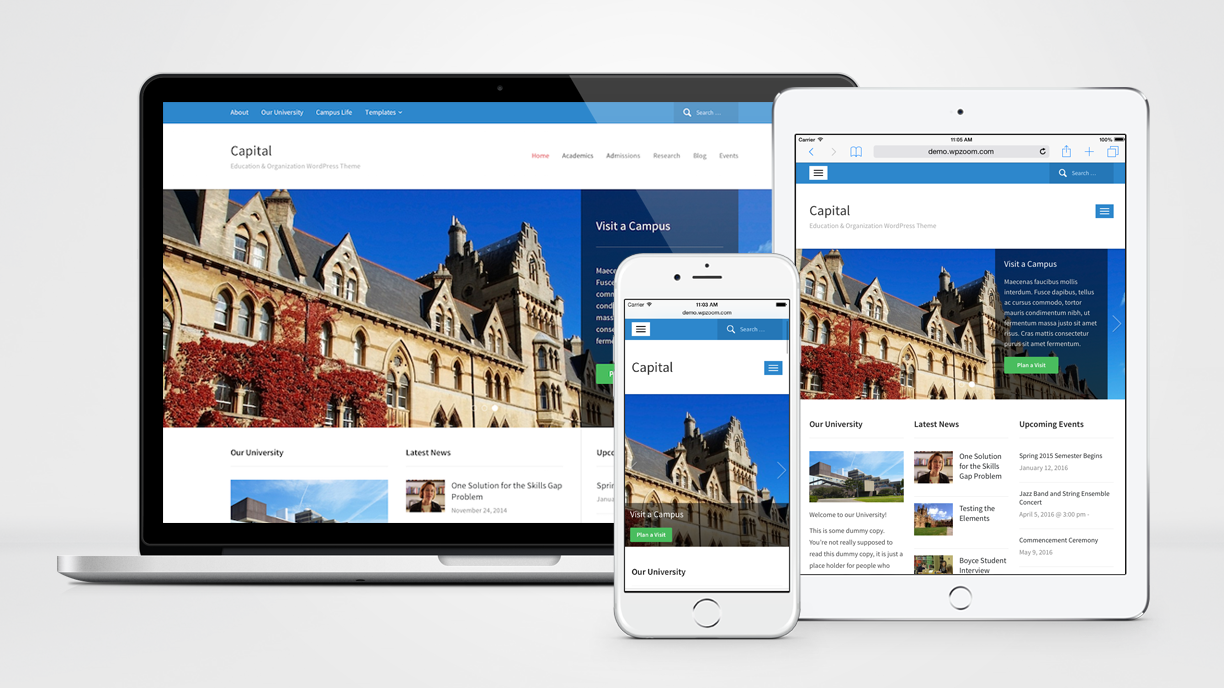 ---
Events Integration
With the help of the free The Events Calendar plugin you can transform the Capital theme in an events site that has all the features you need. You can quickly add events and have them displayed in a separate page or in widgets anywhere you want in the theme.
---
Visual Customizer
Capital is our first theme in which we've made extensive use of the Theme Customizer. Many options from Theme Options have been moved here, where you can easily change colors, logo, background, fonts, widgets and other theme settings and have a live preview in the same time.
---
For more information about Capital theme see theme page or take a look at the live demo.