VideoBox – FAQ
How do I change summary content (Excerpt) for a post?
On editing page of a post, look for a field called Excerpt. You can add here summaries for your posts each time you want to adjust manually the length of text which appears in Slider, Recent Articles, Post Archives or when you simply want to have a different text than the automatically picked excerpt.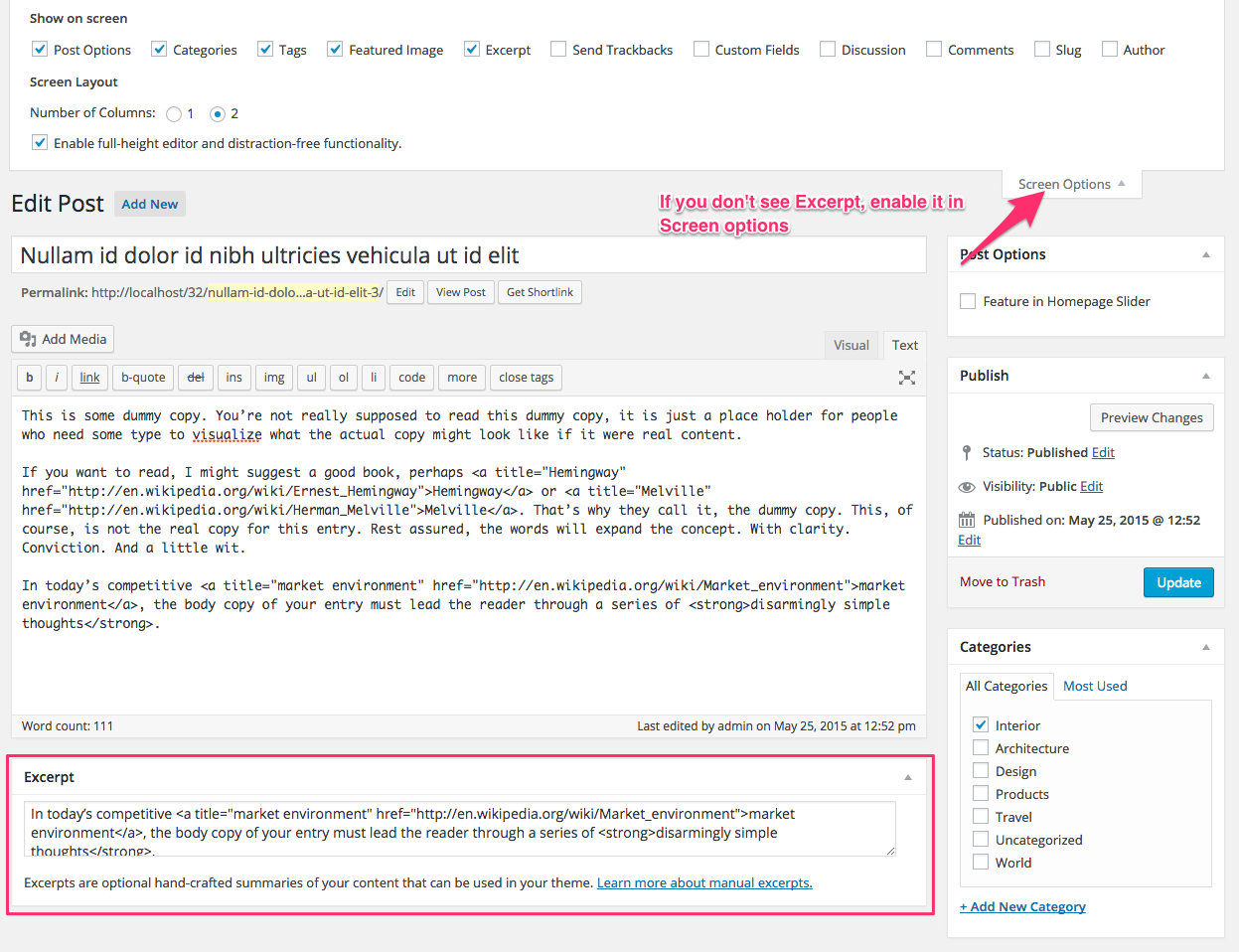 How can I change the number of posts on homepage?
Go to Settings > Reading
Find Blog pages show at most option, and change the number of posts.