Erudito Documentation
Adding Posts to Homepage Slider
To add a new post to the featured slider on homepage, edit the post you want to feature and check the Feature in Homepage Slider option.
Update or save your post.
Go to WPZOOM -> Theme Options and from Featured Posts section you can change additional options for the slider
Widgets
To add widgets in the Sidebar or Footer of this theme, you'd need to access Appearance -> Widgets menu, and drag widgets to your widgetized areas to activate them.
Widgets Structure in Demo
Theme Customization
Modify Logo image
You can download logo.psd (Photoshop layered file) of the logo on following link: https://www.wpzoom.com/downloads/logo/erudito.zip
You'll need to open logo.psd file from downloaded .zip file with Adobe Photoshop, and edit the text using Text (press T) tool.
FAQ
How do I change summary content (Excerpt) for a post?
On editing page of a post, look for a field called Excerpt. You can add here summaries for your posts each time you want to adjust manually the length of text which appears in Slider, Recent Articles, Post Archives or when you simply want to have a different text than the automatically picked excerpt.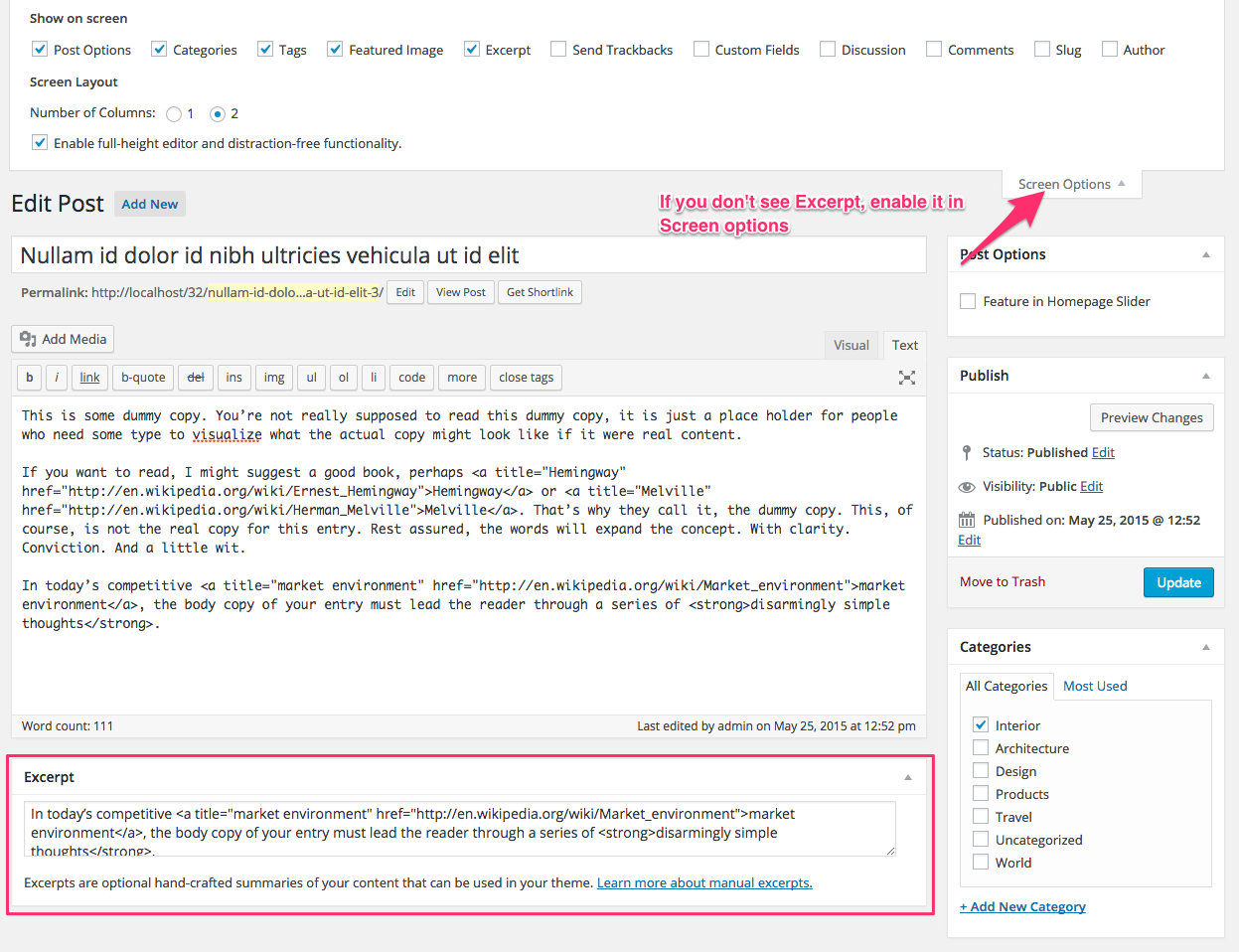 How can I change the number of posts on homepage?
Go to Settings > Reading
Find Blog pages show at most option, and change the number of posts.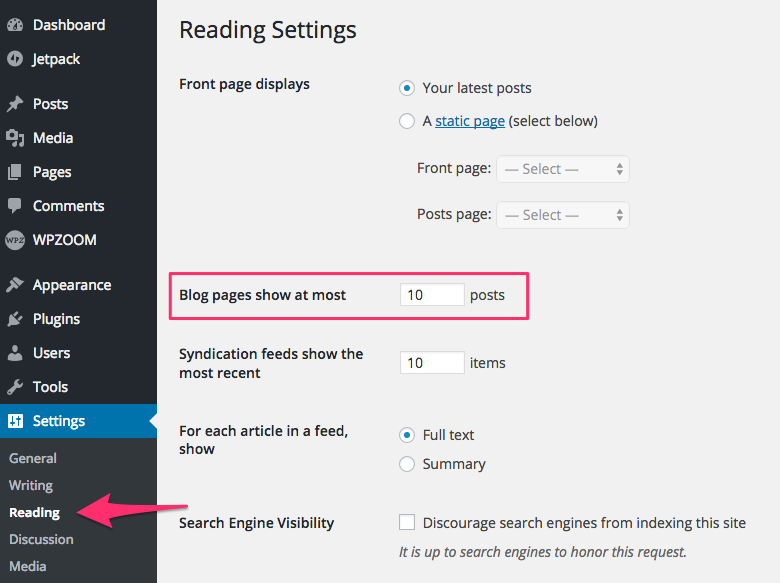 How do I add a Contact Form?
To add a contact form to a page simply install the WPForms plugin by following these instructions.