How to Enable Jetpack Tiled (Mosaic) Galleries
With Tiled Galleries you can display your image galleries in beautiful mosaic layouts.
In order to use Tiled Galleries you'll want to make sure Photon is enabled in your Jetpack settings by going to Settings → Writing and in the Media section enable Speed up images and photos.
You can enable Tiled Galleries in Jetpack Settings > Writing tab, by turning on the feature called Speed up images and photos:
How to Create a Mosaic/Tiled Gallery
Tiled Galleries can be created just like a regular gallery. Click on the Add Media button in the WordPress post editor, on the left find the Create Gallery link, and select a few images for your gallery.
When you're done, look in the Gallery Settings for Type dropdown, and here you can find Tiled Mosaic layout: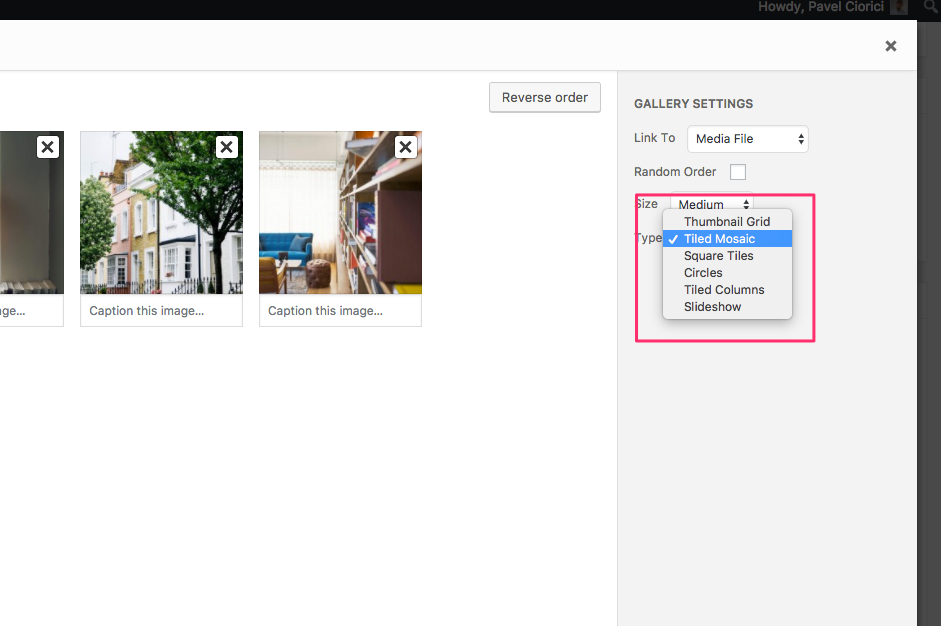 For more information click here.