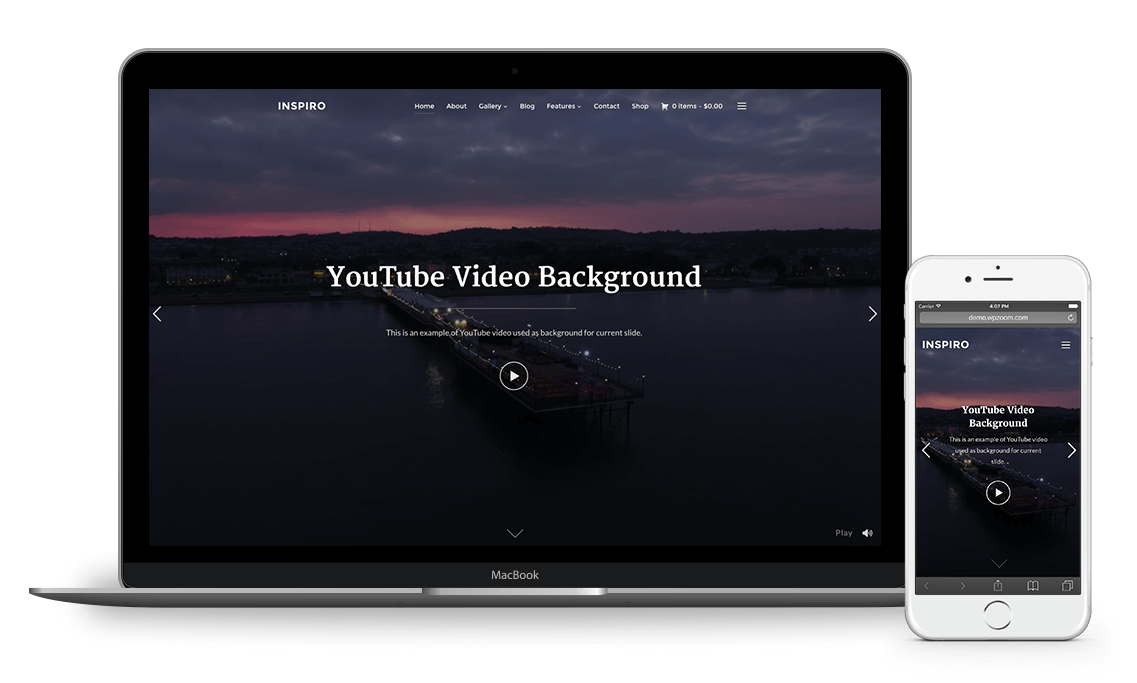 After 2 years from release, Inspiro theme continues to be one of our most popular theme.
Notable photographers, filmmakers, design agencies and even big brands like Wacom have chosen Inspiro theme to create their websites or portfolios.
During the last 12 months we've released numerous updates for Inspiro theme, bringing new features and possibilities, but now it's time to announce our most important update for this theme – Inspiro 3.0.
We've been working on the new version for the last 3 months, and below we'll try to highlight the most important changes. Continue Reading