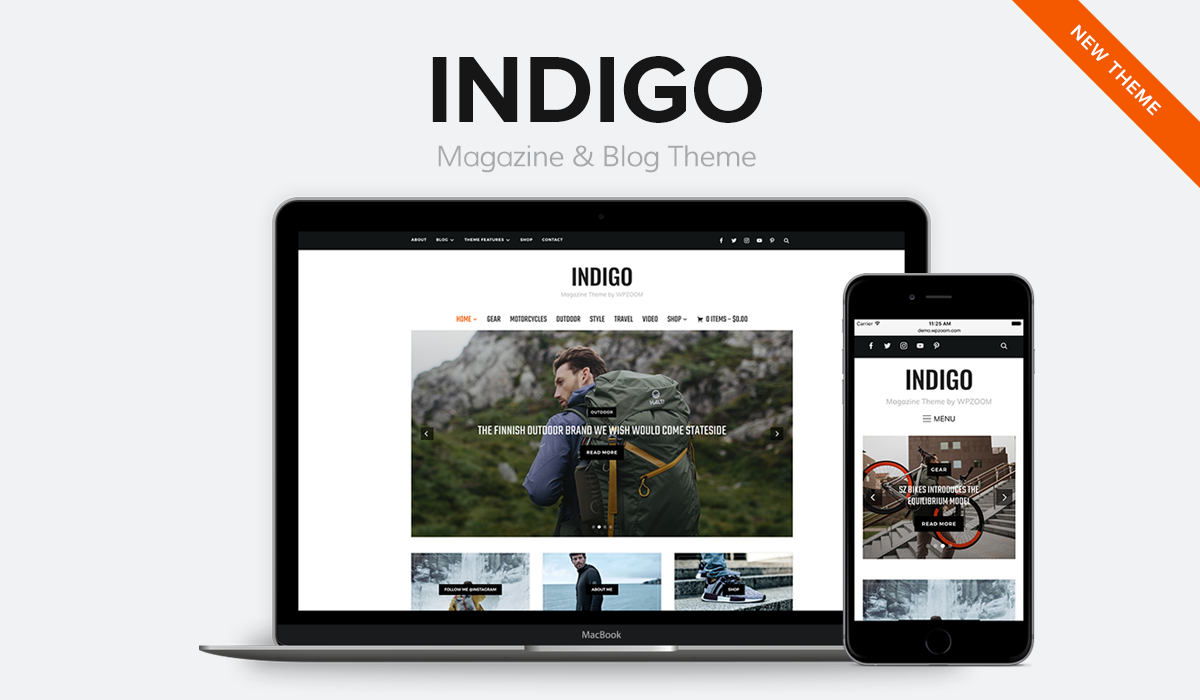 We're very excited to share the new magazine theme we've been working on recently.
Inspired by the most minimalist trends – and what our customers have been after – we've created Indigo, a magazine WordPress theme ready to power your digital presence.
Indigo is a modern and easy-to-use WordPress theme tailored especially for online magazines and blogs. The clean and practical layout enhances your content and turns your website into a daring and very functional online platform.