Are you looking to get your blog off the ground or stuck for blog post ideas for 2021? I've put together some blogging tips to help you get the most out of your blog.
In this article, I've created ten blog article ideas to get you off the ground, along with how to generate new blog post ideas, and much more.
Are you ready? Let's begin.
---
New Year's Blogging Resolutions For 2021
I remember sitting up in bed, thinking as I usually do, brain in overdrive, and sleep but a distant friend waiting to greet me.
Questions raced through my mind:
What can I do to make my life easier?
How am I going to grow my blog?
What steps can I make to make the blog more appealing?
As I sat there, bolt upright, my wife's hand touched my arm; she softly asked me: "What's the matter?" I replied, "Nothing, go back to sleep; I just need to write a few things down real quick."
She huffed, rolled over, and went back to sleep. In fairness, I was kind of jealous of her being able to do that. I certainly couldn't.
Carefully I snuck downstairs, which was like an assassin's mission in itself, negotiating the stairs like a minefield, one creak, and I'm a goner.
Sliding into the kitchen Mission Impossible-style, I found my notepad. I began to write ideas down.
Ideas, ideas, ideas. Here's what I came up with, and I hope it's of use to you as a fellow blogger.
---
TL;DR
This is quite a lengthy guide, packed full of blogging tips and real-world experience, so I've broken it down for you. See below to skip to a section that's relevant to your needs. You may know some of this already; you never know, there might be a nugget or two of useful info.
---
1. Here's 10 Blog Post Ideas To Get You Started
Before I show you how to find blog post ideas, I've taken the liberty of creating a few you might like to check out. Expand and elaborate on any of the below.
Why These Blog Post Ideas?
Well, firstly, they relate to people. Secondly, they could help generate user engagement.
Have you done something in your day to day which has helped you productivity-wise?
Write a post about it!
Remember an old saying a family member said to you?
Can you update it and spin how it's helped you to this day?
What do you know now that you wished you knew when you first started?
People love these types of posts. It's useful content.
Share a personal story, something that's happened to you.
Write about how it made you feel, fine-tune it to your niche with lessons learned.
Seen a program or film you like?
Write about it, even better if you can create some message or spin for your audience.
Chart your failures and successes, no matter how small; people love to read real-world posts.
Write about how your blog is doing, quick wins, and more.
If you're in the service or product industry, why not run a competition on your blog?
Engage with users, get them to leave comments as an entry, share on social media, .etc.
Mindfulness is massive right now.
Share what you do to relax after work.
What music are you listening to?
Share a playlist, share how a song makes you feel. Ask others what they're listening to while working, engage with your readers.
Have something that bugs you?
Write about it; share your thoughts on why it grinds your gears.
Not enough for you? No problem, let's move on to why you should be writing down your blog post ideas.
---
Did you know? WPZOOM offers a range of beautifully designed blog themes for WordPress?
Well, now you do; check out Gourmand, perfect for food bloggers and Bloggers in general.
Gourmand
---
2. Purchase a Notepad for Blog Post Ideas
First things first, get yourself a notepad. I keep one in the kitchen, just in case I have an idea. Why the kitchen? Well, mainly as I like to get away from distractions and have a cup of tea.

It may seem silly to you; for me, the process of putting pen to new paper is almost therapeutic. Ideas flow, and before you know it, there are four or five ideas for future blog posts.
Why a Notepad?
A notepad takes you away from online noise; the internet can be distracting, don't let it be. Whenever you can, write things down. Leave them overnight, come back to them a few days or a day later. Why?
Reading Your Blog Post Ideas the Next Day or Day After Teaches You a Couple of Things
A) Some of the ideas were spur of the moment and, upon reflection, not worth pursuing.
B) You find the perfect one, one that inspires you to go to town and create something epic.
Important tip: Never, ever throw a blog post idea away, never. What you think bad at the time could have relevance further down the line, so always keep the thoughts in your notepad.
*In the interests of others who cannot write or are inhibited in any way, shape or form, use a voice app, record your thoughts.
---
3. Write About You & Always Write From the Heart
2020 Was an awful year, truly awful. The virus has affected everyone in different ways. As a by-product of the pandemic, a vast amount of people are staying home in lockdown.
Many are turning to the internet for news, entertainment, and distraction. People are more jaded now when it comes to content, with so much time spent on the web reading articles.
Content palettes have changed; what was once an article they skimmed, they're reading more in-depth. With a realization that the content was indeed skim worthy at best.
Don't let that be your blog.
Switch Things up Be Real
What I have learned is that people like real-world examples, real-world stories.
If you're running a blog (if you haven't done so already), add content on how you're coping during these harsh times.
What have you learned, how did you make changes during the lockdown, how are you feeling.
Readers need inspiration; they need good news; they need something raw and hopeful.
Remember, a blog post about your coping with the pandemic could help others and maybe even inspire people.
---
4. Dealing With Writers Block & Inspiration for Future Blog Post Ideas
Ah, writer's block. If you're a blogger, you've come across this before, and it can be soul-destroying. So how do you deal with writer's block? Where do you find inspiration for new post ideas?
The Answer Is in the Strangest of Places
Music, a Source of Inspiration?
Yes, listening to music invokes feelings, and a song can remind us of forgotten memories, stir something in the soul. Whenever you can, and if, of course, you're able, listen to music. You'd be surprised at how much impact music can have on blog post ideas.
Movies They, Too, Can Inspire.
Not unlike music, however, with film, it's a little different. Sure it's a visual medium, but movies can give you ideas; it could be a particular scene that moves something in you and creates a feeling, leading to another post idea.
Get Outside. Go for a Walk.
I know this one could be difficult, but if you're able to go for a walk, do it.
Nothing clears the mind other than time away from your desk; you'll be surprised just how much clarity you have when you don't have needless distractions.
Ideas form, don't forget to take your notepad with you!
---
Need a New Look for Your Blog in 2021?
Whether you're a travel blogger, photography blogger, or anything in between, check out Dérive, one of WPZOOM's most popular blogging themes for WordPress.
Dérive Blog Theme
---
5. Answering Questions
I see an awful lot of content created these days that are answers to questions. This tactic is one I'd recommend you do where you can, and it can lead to a whole host of post ideas.
Search engines help users search for answers to queries, and you've more than likely searched for a specific answer to a question. Trust me when I say everybody does.
Answer the question to the best of your ability; let's say you run a food blog; here's an example question:
What meal can I make with tomatoes?
Now, as a food blogger, I'd probably write something along the lines of:
10 Meals You Can Make With Tomatoes
A list post idea is born.
Have recipes on your blog already, great. Roundup the top recipes using tomatoes; give a brief, unique description for each recipe, add links to them on your site.
Do you see where I'm going with this?
---
6. More Places to Get Blog Post Ideas From
Another good source for post ideas is Reddit. Reddit is community-driven, with lots of users discussing a range of topics. Guess what? There are a lot of questions on Reddit and a lot of answers.
Read through, find a question relevant to your blog, take a look at the answer. Could it be better?
Could it be a blog post in itself?
The same logic applies to other social networks, find questions, elaborate on the answer, do your research, create something unique.
Here are some more online resources to look through:
---
7. Keyword Research and SEO (Search Engine Optimization)
This is covered elsewhere on the blog, in fact, there are 10 SEO tips in total and should serve as a good grounding for you.
SEO is important, as is keyword research, but (there's always a but) don't let keywords stop you from creating content.
Q) How do you think keyword research started anyway?
A) Do you think it was always there?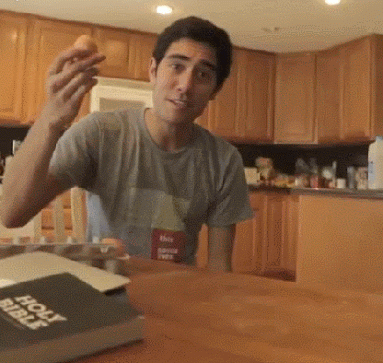 No, articles had to be published first for there to be keyword data! Bear this in mind, SEO is a part of the process; don't let it restrict your creativity.
Be bigger, bolder; now more than ever, you need to write for humans, not search engines.
---
8. Keep an Eye on the Competition Use Them for Blog Post Ideas
As a blogger, you'll always face competition. Competition is healthy and keeps you sharp. Want my advice? Make a list of a minimum of 10 competitors; hey, why not use your shiny new notepad for this?
Take the time to read their blog posts; I mean to read them properly, not skim through. Why?
Use the Competition for Inspiration
There are several reasons to do this, and I'll quickly list a few of them.
Analyzing competing blogs keeps you sharp and on point. You'll get an idea of what content is working.
Can you elaborate on a post they've written? Could you make it better?
What are they doing that you're not? Take a moment, and think to yourself, I could do this. Only do it if you can add value.
Monitor search engine search terms; what terms are your competitors ranking for? Could you do the same? Offer a different insight on the blog post they're ranking for.
Some of you may well say it's unethical to practice the above or think it's lazy writing. It isn't. Chances are your competitors are doing it to you already.
Keeping tabs on competitors is critical; if you aren't doing so already, start doing it now.
Expand on an existing idea from a competitor and create better content than them;

it will pay dividends over time.
Quick Tip Time:
When viewing competitor's blogs, take a look through comments on their blog posts. I've seen this happen; many don't interact with commenters, which is a shame.
View the comments; are they asking questions? Can you answer them?
Boom, another blog post idea.
---
9. Regular Blog Content and Creating a Schedule
This is one of my most significant failings and was the first on my New Years' blogging resolutions. Scheduling content or at least creating a schedule for blog posts.
Everyone can be hard on themselves, and if you don't output regular content for your blog, you might feel like a failure. It's happened to me, and it can take its toll on you mentally.
Don't let it.
Create a schedule, something light, don't raise your target too high; if you don't meet the target, you'll feel disappointed with yourself.
Start a Blog Post Schedule You Can Easily Achieve, Such As:
January: 4, blog posts.
It might seem like a small target to hit, but it's attainable; you're not putting too much pressure on yourself.
Once you get into your stride, up it slightly; don't add more than you can achieve; you'll set yourself up for a fall.
---
10. Publishing Your Blog Post Idea
So I've covered blog post idea generation and a few tips along the way. Here are a few more things I've learned once ready to publish. Once you've created your post, you'll want to publish it straight away.
Hold That Thought; Here's Why:
If you have a circle of friends, send them the post first. Now, this is important, and if you're able to do this, do it.
Get feedback from them; it could be your parents, sister, brother, a close friend; share the post with them first.
It's essential to get feedback on your post, and I'll say this now, I'm guessing you're your own worst critic.
In fact, I bet you are.
---
Perfecting a Blog Post Takes Time Get Feedback & Save Time
You're probably somewhat of a perfectionist; rather than continually tinkering with the article, share it with those closest to you.
Be prepared for criticism; never be disheartened by it. Never. Criticism can lead to the perfect post, and sharing it with those closest to you, they're going to be honest with you, as they know you best.
This method works. Rather than sitting there making changes because you believe it needs improvement is time-consuming.
You might not even need to make improvements; sharing the post first can save you time overall; why make changes when it's perfectly suitable?
If changes do need to be made, make them. The only way you'll know for sure is by getting feedback.
---
11. End a Post With a Leading Question
Another essential tip, whenever you create a new post, whether it's an idea from your notepad or somewhere else, always ask a leading question, one that you'd expect to answer.
The food post I mentioned earlier, for example:
What do you think of these tomato-based recipes? have you made any of them yet? Let me know with a comment.
The human brain is a funny thing; some will feel obligated to answer the question in your post, which fosters commenting and engagement.
It doesn't always work, but you have nothing to lose by doing so and everything to gain if it does work.
---
12. What Sort Of Blog Posts Can You Write?
It isn't easy to find something to write about; my inspiration tips should help you in the long run. So what posts could you create, more importantly, what types of blog posts should you be making for your new-found ideas?
---
How-To Blog Posts / Tutorials
In a similar vein to answering a question, go the extra mile with a detailed how-to blog post. This type of post is trendy right now. Why? Lots of people in front of their screens due to the current situation.
They're thirsting to learn something new, show them, share your experience. Make the tutorial/how-to post as in-depth as you like; visitors come to your blog to learn, educate them.
---
Interview Posts
Interviews are an excellent way for readers to find out more about an individual. Don't be shy of asking people in your niche if they'd like to be in an interview for your blog.
You'll be surprised, this may sound arrogant, but people do like to talk about themselves. Make use of this; send an email, request an interview, do your research prior.
This type of post can lead to links back to your blog and increased exposure in your circle. Ultimately, making you more of a player in your sector.
Dare I say it, you might make a friend or two in the process.
---
Review Posts
People are searching for products right now, looking for informed reviews. Why not review products relevant to your niche?
Give an informed and truthful opinion of a product; I'm telling you now, you'd be surprised at how much traffic this can generate for you.
Over time people will invariably begin to trust you and seek your opinion above others, especially if you've been frank and honest about a product.
---
List Posts
I'm not a massive fan of them, but they do generate traffic. A way to stand out with list posts is, to be honest about what you're listing.
If it's product-related, ideally, test the products (if you're able to test them) and post your findings; if there's a negative element to a product, add that to your content.
Be careful with this blog post style, listing a product that is known to be bad, and you could lose face with your audience.
Do as much research as you can, and wherever possible, use the products you list. Share your thoughts.
---
Controversial Posts
You have an opinion, share it. If you don't agree with something you've seen, write about it. People like a bit of controversy; don't be scared of sharing your thoughts.
List the positives, list the negatives, be on point, keep it light. Write objectively and give a conclusion that could help others who share your thoughts.
---
Be Funny
While being funny isn't a post type in itself, it's a style. Make your content fun, pop in the odd joke, keep it light. Pepper in the occasional Gif, make it enjoyable and raise a smile if possible. It keeps readers engaged and makes you relatable.
Be serious when you need to be, of course, but remember to have fun where you can. Articles are supposed to be informative; it doesn't mean they have to be boring!
---
13. My Post Isn't on Google; What Have I Done Wrong?
It takes time for Google to index content, don't be upset that it's not shown straight away.
Seriously, I see this question a lot; as long as you have the correct setup in place and your website isn't blocking search engines Google (and others) will eventually find your post.
How long this takes? Down to the search engines, there's no finite answer, so don't go chasing one.
You'll waste your time, time that could be better spent elsewhere, writing a new post!
---
14. Sharing on Social Media
Another tip, one I use to this day. If you have followers on Twitter, Facebook, etc., don't be afraid of messaging them if asking they could share or like your post.
Rope the whole family in; it's exposure; get them to share and like your new post. Give your new blog post a bit of a boost.
Don't just share the post once on social media.
Create a Schedule, Like You're Doing for Blog Post Creation
January:

Share the new post on Twitter five times.

February:

Share old post five times, next new post five times.
You can change the frequency of what time and how many tweets you'd like to send. Whatever works for you, you know your audience. Don't spam social media, space out the sharing of content.
Trust me; your followers will thank you for it.
---
Final Thoughts & Quick Recap
Make time for yourself; if you have a family, make time for them. Don't lock yourself away in a dimly lit room. It would help if you took a break when you can; don't burn yourself out.
Remember, blogging should be fun. It's your space on the web, your unique voice. Enjoy yourself, and it will show in your content.
Before I go, here's a quick recap and more things that can help you:
Buy a notepad, jot down post ideas. Set aside sometime in the day to make notes and write your thoughts down.
Keep your content on point, and be human, admit failures, celebrate wins.
Set achievable targets, no matter how small, keep them light, and work towards them. Expand as you get into a routine.
Listen to music, watch films, go outside (if you can). Take time away from the desktop, and focus on something else to generate new post ideas.
Share your content with friends, get feedback, make changes if you need to.
So what if your blog post isn't perfect, don't beat yourself up. Once published, you can always update it!
Share on social media, ask others to share it, rinse, and repeat.
---
Over to You
Do you have any blogging tips? Anything you could share with others? I'd love to hear your thoughts; leave a comment; you never know it could help someone else.