Today we'd like to present you the new version of our first theme ever released: Yamidoo Magazine 2.0.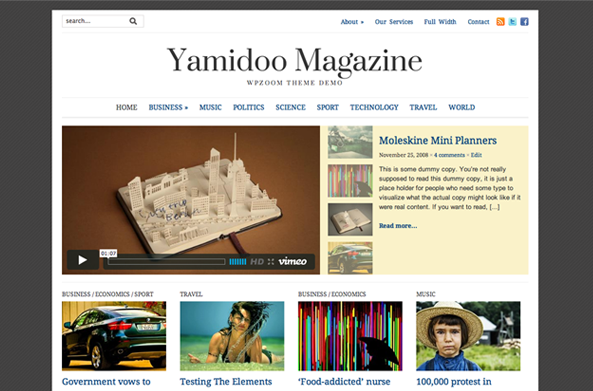 Yamidoo Magazine 2.0
Yamidoo Magazine 2.0 finally was ported to our ZOOM Framework which already includes a dozen of features, but we didn't hesitate to pack the new version also with unique features, like:
---
Re-designed
First thing you'll notice when you'll open the demo page of the new version is a slight redesign of the theme, but not a complete one. We tried to keep the same feel and structure of the previous version, but most of the visual elements have been polished: custom fonts, widget styling, posts layout.
Continue Reading